16/11/2022
Monedero, official distributor of Reinz and Glaser
In our new Web & B2B platform you have access to the complete catalogue… Enter, register and discover everything we can offer you!
Both brands belong to the Dana Group, a world leader in the supply of highly engineered technologies, sealing and thermal management. Founded in 1904 and headquartered in Maumee, Ohio, it focuses primarily on three markets: passenger cars, commercial trucks, and off-road equipment.
Both Glaser and Victor Reinz are manufactured from the Aragonese plant, Dana Automoción, located in Zaragoza and created in 1964.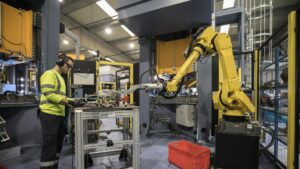 Victor Reinz, synonymous of innovation
Founded in 1920, the brand represents an important part of German automotive history. Reinz has over 90 years of experience in high performance automotive system sealing systems. In addition, thanks to its commitment to innovation, it has become the preferred partner within the European automotive industry.
In 1993, the Dana Group acquired the Reinz Company. Currently, it is a leader in many product segments on the market and is specialized in gaskets, seals, screws, etc. It is especially recognized for the quality of its gaskets!
Glaser, maximum quality
The brand has been on the market for more than 40 years producing spare parts for engine gaskets. The full range of the products it offers meets high OEM quality standards.
Glaser not only stands out for the quality of its products but also for the people who work in its company, since it is committed to training its employees and their professional development. These values, together with the trust and commitment that they invest in their human resources, make it a recognized brand in the international market of the automotive spare parts sector.
Auto Comercial Monedero continues working to offer you the highest quality products. You can find the entire range of Victor Reinz and Glaser products on our Web & B2B platform