06/10/2022
CUMMINS ISX, THE MOST EXPECTED CYLINDER HEAD
The most anticipated cylinder head: Cummins ISX application
The company presents its new development: the new Cummins ISX / QSX15 application cylinder head, which has turned out to be the most anticipated launch by the brand's customers.
Monedero, leader in research and development
What is becoming more and more clear is that Monedero does not stop investing in the development of new products, among them the most demanded in the aftermarket sector for light and heavy industrial vehicles, machinery and passenger cars.
Cummins ISX, worldwide recognition
This time, the application of its new star release is Cummins, the American brand that is one of the largest engine manufacturers in the world.
According to Monedero, "this new development has unbeatable quality" since the new cylinder head promises an alternative to original references such as 4962732, 4962731 and 5413782.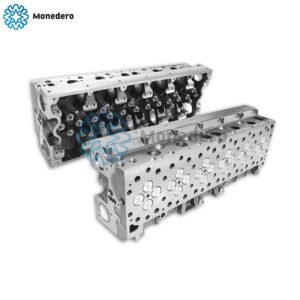 Assembled cylinder head for sale now
The new Monedero cylinder head is marketed complete (with valves and springs) with the reference 90012100001, for engines with double camshafts.
It is one of the most international products, customers from all over the world have been interested in the new cylinder head. You can see exclusive images in this vídeo. 
In Monedero there are no limits!