At Monedero we work every day pursuing a dream: to achieve the highest quality standards, in record time.
In our new corporate video you will be able to see how is the day to day of Auto Comercial Monedero. How we carry out the necessary processes to obtain the highest quality products and services in the automotive sector.
Tradition and dedication to walk the path of the future.
Our products are present in the daily lives of our customers, and we accompany them by providing them with security and confidence.
Since its foundation, Monedero has not stopped growing, to the point of becoming a benchmark in the world market for spare parts. We are capable of designing, manufacturing, distributing and advising, adapting to the needs of each client, because each client is unique.
Offering integral, innovative, personalized and fast solutions is the basis of everything we are, of everything we do. We have the experience, we know the market and we stand for quality.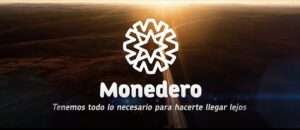 We are growing, and by doing so we preserve the best of our essence. We are committed to technology and a staff of highly qualified and motivated professionals, to respond to the highest demands of the present and move forward strongly into the future.
No matter what challenges the market poses to us. We always get the best results. That is why we have been leaders in our sector for more than 20 years. For us there are no limits, that is why research and development are part of our company philosophy, offering the solutions that our customers demand, with the continuous launch of new products.
Achieving constant improvement in our processes is the way we pursue our dream. We will not stop doing it. Because if you need it, we want to be prepared to offer you the unimaginable.
We have everything you need to make you go far.