Monedero cylinder heads are of the highest quality and are available at a more affordable price than the originals.
The Caterpillar C18, C15 and C12 cylinder heads are one of the most demanded by the market. For this reason, Monedero has been working to develop their equivalents, with the aim of offering components of the highest quality, but at a much more competitive price.
In this post you will find all the information about these: equivalents, application in vehicles, the countries where they are most sold… Are you interested? Don't miss this article!
The Caterpillar brand
Nearly 100 years of experience attest to the quality of the Caterpillar brand. It is the world's leading manufacturer of construction and mining equipment, diesel and natural gas engines for construction trucks, industrial gas turbines and diesel and electric locomotives.
Caterpillar is committed to sustainability and innovation, a commitment that extends to its own organization, working for social responsibility and improving the quality of life.
In terms of vehicles and components, the U.S. company offers hydraulic excavators, crawler tractors, wheel loaders, soil compactors, motor graders, paving products, medium and large diesel engines and electric power units.
Want to learn more about Caterpillar products, read on!
Equivalents
Monedero has developed, through reverse engineering processes, Caterpillar C18, C15 and C12 application cylinder heads, which are highly demanded by the market.
In addition, in the b2b web platform of Auto Comercial Monedero you can find the Caterpillar C18, C15 and C12 application cylinder heads both in their bare and complete version -assembled in our own facilities-.
The Caterpillar C18 cylinder head has the following references: 22012000016 for the naked version and 22012100001 for the complete one. These are equivalent to the original part number.
The Caterpillar C15 application cylinder head has these part numbers: 22012000015 for the naked version and 22012100002 for the complete version. Both are equivalent to the original part numbers 2454324 | 2811640 | 2811640 | 2811640 | 2811640 | 2811640 | 2811640 | 2811640.
The Caterpillar C12 application cylinder head has as part numbers: 22012000017 for the bare version and 22012100004 for the complete version. These are equivalent to the original part numbers 0R8883 | 10R8884 | 1323208 | 1482133 | 1482144 | 1482145 | 2166951.
They apply to C18, C15 and C12 engine types respectively. These cylinder heads manufactured by Monedero are designed for industrial diesel engines with application on Caterpillar machinery or engines.
Application
Caterpillar C18 engines are indicated for mechanical earth drilling applications, due to their power. Here we could highlight the Caterpillar MD600 Drill, ideal for application in mining, quarrying and heavy construction works.
Thus, Caterpillar C15 engines has a wide application in various industries such as agriculture (agricultural tractors, harvesters, irrigation equipment), construction (cranes, paving and transport equipment, shovels and draglines), mining, etc. Thus, this engine is one of the most popular and versatile of the brand.
As in the previous case, Caterpillar C12 engines can be used in various industries. Among these, the Cat C12 marine propulsion diesel engine brand stands out, which, thanks to its technology, becomes a high-performance ecological engine and allows excellent fuel economy. As a curiosity, it is worth mentioning that this type of engine can also be applied to recreational or commercial vessels.
Trucks
Regarding the application of C18, C15 and C12 engines in trucks, we can find a great variety of brands and models. All of them are especially used in the United States where they have a great importance in the automotive sector. In the following, we will name some of the examples of application in the most popular trucks of the sector.
Kenworth W900 TurboMs Cat C18
Cat C18 engines are used in Kenworth trucks, which are mainly used in Mexico, where they are manufactured, and in the United States. One of the models that uses this engine is the Kenworth W900 TurboMS. The Kenworth W900 models are a true trucking legend, since their creation in the 1960s, they have occupied a very privileged place in the lives of U.S. and Mexican haulers.
The Kenworth W900 model is the favorite of North American trucks drivers. For this reason, it has been impossible to withdraw it from the market, despite the company's efforts to offer the most updated versions. Thus, it has been decided not to completely end its production, but to do so in limited units.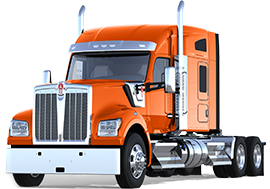 Kenworth T600 6NZ Cat C15
The Cat C15 engine is also widely used in Kenworth trucks. One of the best known models in which it is used is the Kenworth T600, which is one of the most popular models among Americans.
The Kenworth T600 began to be manufactured during the 80's, representing a breakthrough for the industry as it became the first aerodynamic model. Among its advantages, it can be highlighted that, due to its sloping hood, it was 22% more fuel efficient than those with conventional straight hoods.
In 1994, this model received the National Award for the Advancement of Motor Vehicle Research and Development from the U.S. Department of Transportation. This award recognized the T600's advances in safety, energy savings and reduced environmental impact.
In the wake of this truck, the company has developed new versions such as the acclaimed T680, T680 FCEV and T680E.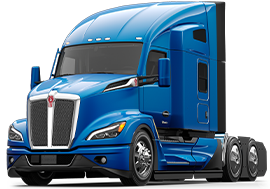 Kenworth T800
The Cat C12 engine is used in a wide variety of brands, among which Kenworth stands out with its T800 model. This truck is particularly strong, versatile and durable, capable of coping with any demands, ideal for transporting goods over long distances.
Innovative technology and advanced manufacturing processes provide lightweight and fuel-efficient designs, which translates into lower costs for the owner.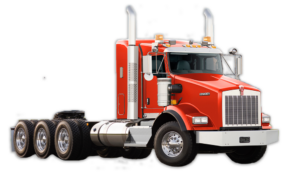 Mechanical drilling machinery
As mentioned in the previous sections, Kenworth trucks are used especially in the United States and Mexico, but not on the European continent.
Thus, in Europe, the C18, C15 and C12 cylinder heads are used applied to their respective engines in mechanical drilling, agriculture, mining, forestry, etc. machines.
In the following, we will talk about one of the most modern and powerful drilling machines of the Caterpillar brand, which uses the C18 engine.
MD6200 Drill
The new MD6200 drill is designed to offer maximum efficiency in bench drilling from 10 to 12 meters, standing out because it allows the application of the drilling angle for blasting with augers. This makes it the ideal drill for mining, quarrying or heavy construction applications.
Among the advantages of the MD6200 drill is that it occupies a much smaller transport space than similar drills in its category, which means that it can be transported by road with the mast installed. Its compact design allows it to be moved more easily and quickly, reducing travel time between holes.
In addition, it withstands the most demanding working conditions and is optimized for single-pass drilling.
In short, the MD6200 drill is more maneuverable and efficient than its class, while retaining more power than its class peers.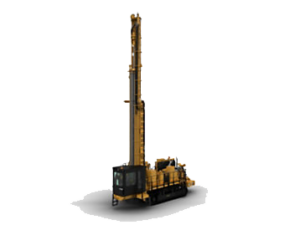 B2B web platform
Auto Comercial Monedero has developed a b2b web platform through which you can make queries and obtain personalized technical assistance.
In addition, you have the possibility to perform advanced searches -both by name and by original and OEM reference-, check stock, see the status of your orders in real time and download invoices and delivery notes.
Did you know all its advantages? If you are interested in its functions and want to know how to use them you can read the post "Learn how to use our b2b web platform" and become an #ExpertoMondero.
On the b2b website you will find more than 1 million references among which you can find the Caterpillar C18, C15 and C2 Monedero cylinder heads that we have talked about in this post. What are you waiting for, come in, register and enjoy all its advantages!
Monedero, Your trust makes us move forward